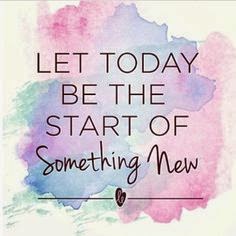 I'm a firm believer in positive thinking no matter what you're facing in life. However, we all need words of encouragement especially while looking for work or a new job. It's a major game changer on many levels. I hope you're inspired by the quotes below.
"Choose a job you love and you will never have to work a day in your life." — Confucius
"Whatever you can do, or dream you can, begin it. Boldness has genius, magic, and power in it." — Johann Wolfgang Von Goethe
You only need one job. So don't send out 500 resumes. Focus on finding the right companies with the right roles.
"Whenever you are asked if you can do a job, tell 'em, 'Certainly I can!' Then get busy and find out how to do it." — Theodore Roosevelt
There is no "right" or "wrong" time to look for a new job. There is just "now" and "later."
Stuck? Do something different. "If you keep on doing what you've always done; you're going to keep on getting what you've always got."
"Be open to the amazing changes which are occurring in the field that interests you." — Leigh Steinberg
"You miss 100% of the shots you don't take." — Wayne Gretzky
It's easier to get a new job when you have a job. Just like it's easier to get "a new boyfriend" than "a boyfriend."
"I'm a great believer in luck, and I find the harder the work, the more I have of it." — Thomas Jefferson
Don't be discouraged in your job search. Remember, it's always darkest before the dawn.
"Getting fired is nature's way of telling you that you had the wrong job in the first place." — Hal Lancaster
"I can't change the direction of the wind, but I can adjust my sails to always reach my destination." — Jimmy Dean
"Nothing is impossible; the word itself says 'I'm possible!'" — Audrey Hepburn
"Start by doing what's necessary, then what's possible, and suddenly you are doing the impossible." — St. Francis of Assisi
"Believe you can and you're halfway there." — Theodore Roosevelt
Schedule your free strategy session today! www.onbproresume.com
Jennifer Owenby offers her combined expertise as a recruiter along with training as a professional resume writer. Please visit ONB Professional Resume and LinkedIn Services for additional information and scheduling an appointment.