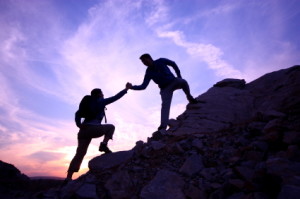 One of the biggest things I help clients identify is their accomplishments. Without these on your resume, you're not going to stand out against other applicants. However, some people feel as though they do the same thing every day so how do you identify your achievements? Here are a few tips to think about:
Accomplishments demonstrate your skills and experience. It's one thing to claim you can do something — it's another to prove you've done it.
When collecting accomplishments for a job search, consider the key areas of competency required for success in the position you are seeking. What are the key components of your job? You should be able to identify accomplishments directly related to this expertise.
To come up with accomplishments, take a look at your past performance reviews and think about any awards or recognition you've received.
The most important part of the accomplishment is outlining your results. To be most effective, however, you also need to provide context for your accomplishment. There are several different
Quantifying your accomplishments also helps you stand out from others who do the work you do — whether you're using the information for a raise or promotion request, or when seeking a new job opportunity.
If you're located in the U.S. or Canada, click here to schedule your free strategy session today!  
Jennifer Owenby offers her combined expertise as a recruiter along with training as a professional resume writer. Please visit ONB Professional Resumes and LinkedIn Services for additional information and scheduling an appointment.