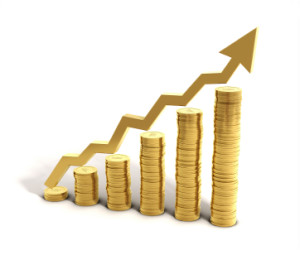 70% of Americans are unhappy with their job, and more than half are underpaid. Whether we like it or not, money affects every area of our life.
Money is usually the most sensitive issue in the hiring process. Discussing compensation often causes anxiety for both employee and employer.
Money may seem like the biggest factor in accepting a job, but it can often cloud your decision-making process. Don't accept a job that you're not enthusiastic about simply because the starting salary is a few thousand dollars higher than what you're currently making. It's probably more important to find a job that lets you do something you enjoy. Ask yourself whether the position presents a career path with an upward movement and long-range income potential.
Confidence is important in negotiations. You've probably heard the phrase, "Negotiate from a position of strength." Strength comes from confidence. Confidence comes from being prepared (doing your homework), reaching the right decision-maker, having the right timing, and knowing what you want out of the negotiation. One of the best things you can do to boost your confidence is to practice (role play) your salary negotiation with someone. Ideally, practice with someone who has negotiation experience — for example, a friend or neighbor who is in sales, or who is a lawyer.
Even in a "bad" economy, it is worthwhile to negotiate your salary. In fact, in a 2012 survey conducted by Robert Half International, a global staffing firm, more than one-third of executives interviewed said they are more willing to negotiate salary with top candidates than they were a year ago. In a survey conducted by the Society for Human Resource Management, four out of five employers (80 percent!) said they are willing to negotiate compensation.
If you're getting a job offer — and salary discussions usually don't happen unless you're a serious candidate — negotiation is an expected part of the process.
What's the worst that can happen? You may not get all that you're asking for. You may only get some — but that's more than you started with. It's rare (extremely rare!) that a job offer would be rescinded simply because you ask for more money.
Have a positive attitude about salary negotiations. Negotiation is basically a process which could benefit both parties. Understand your needs and those of the company. It is possible to reach a win/win solution. Don't be aggressive or demanding when negotiating salary or a raise. Keep your tone friendly, civil and respectful.
Negotiating a higher starting offer initially can make a big difference in your pay over the long-term. In addition to getting more cash up front, your annual raises will also be based off a higher starting salary.
To find out more download my free EBook concerning salary negotiation atwww.onbproresume.com!