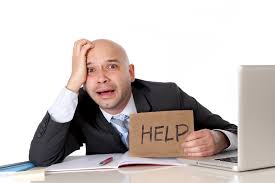 Did you know that the least effective way to find a job is to apply for advertised openings, sending your resume online through a company employment portal or a third-party website? You are just one of hundreds or thousands of applicants.
To increase your chances of securing an interview, you need to bypass the company's Human Resources department and get your resume in the hands of the hiring manager. The hiring manager is the person in the company with the ultimate authority to offer you the job. In a small company, it might be the owner or the individual who reports to the owner. In a larger company, it might be your future direct supervisor or a specific department manager.
There are two ways to get your resume directly to the hiring manager; by email or snail mail. Yes, the old fashioned way with a postage stamp is highly recommended. It used to be effective to fax your resume to a hiring manager, but not any longer. In many cases, you should email the hiring manager and send your resume along with a customized cover letter manager by mail. Although you may be tempted to skip this step, or only send an email, don't. You're guaranteed more attention as a sincere candidate if you put in the extra effort and mail a hard copy of your resume and cover letter. Few applicants will go to the trouble to do this, and it can really help you stand out.
Another tip, send your resume and cover letter on quality paper stock (not just the typical copier paper that's probably in your printer). Mail them, unfolded, in a plain white or manila 9×12 envelope. Make sure you affix enough postage. (Yes, it may cost you $2 to send your resume by mail, but it can really help you make a strong first impression.)
Hiring managers will recognize your sincerity and ambition by following these two simple steps which will automatically help you stand out from the competition.