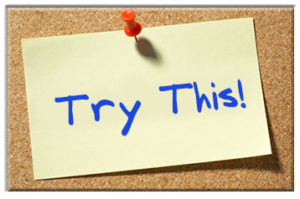 Did you know that hiring managers view hundreds of resumes and online profiles per available position? After a few hours of reviewing cookie cutter resumes and profiles, their eyes burn, glaze over, and yawns are coming more rapidly. And, although you might qualify for that new job they want to fill, you didn't make the interview list due to an understated resume and/or poor LinkedIn profile.
Need proof that recruiters use LinkedIn? Journalist Jessi Hempel reported in the July 2013 issue of Fortune Magazine LinkedIn had developed into one of the most powerful business tools in existence. Approximately 88 of the Fortune 100 companies use LinkedIn's licensed recruiting software to search for job candidates.
Today, more than 89% of all recruiters report having hired someone through LinkedIn! LinkedIn profiles account for more than 73% of online candidate screenings, making it the most utilized resource leaving Facebook and Twitter behind. It's reality that your information will be Googled and researched. Social media is now a cutting edge tool used to hire great candidates.
Elements of a Successful LinkedIn Profile:
Your profile should offer a unique perspective on who you are as a person, employee, and what you can offer an employer. What your LinkedIn profile should NOT be is a copied and pasted version of your resume. Many LinkedIn members make this mistake and are often passed over for a new position. Is that you? Is your LinkedIn summary strategically written to appear in recruiters' searches? Does it showcase your personality and highlight your experience? Could your boring and cliché marketing tool use a facelift?
A Solution to Your Conundrum:
With a background in recruiting and a published fiction author, I understand how to write a strong marketing piece that gets you noticed right away. If you're ready to catapult yourself past your competition, then schedule a time with me to review your options. Steer your career in the right direction with a professional resume and LinkedIn profile that will grab the attention of top recruiters and employers and stop you from ending up in the slush pile.
Are you ready? If you're located in the U.S. or Canada, click here to schedule your free strategy session today!