Some of these EBooks are included when you purchase one of my package deals. Now they are available for individual purchase!
---
"LinkedIn Profile Jump Start Guide"
LinkedIn isn't just another social site. It's THE site to land a job. If  you aren't sure how to set up a great profile and it seems overwhelming then grab my best selling EBook now. It takes you step-by-step through each section of your profile and includes snapshots.
Only $1.99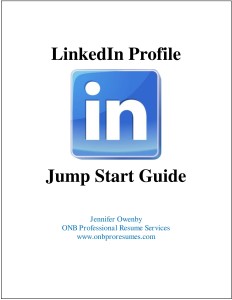 ---
"Insider Tips to Connecting with a Hiring Manager"
The least effective way to find a job is to apply for advertised openings, sending your resume online through a company employment portal or a third-party website. You are just one of dozens, hundreds, or even thousands of applicants, and even a standout resume will have a hard time cutting through the clutter if the number of applications reaches in the triple digits or higher.
Only $1.99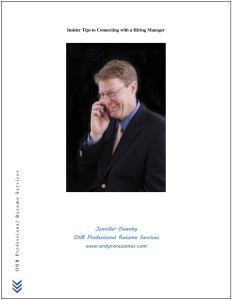 ---
"Position Yourself To Get The Job!"
Position yourself to get results fast with this step-by-step guide and set yourself above the competition!
Only $1.99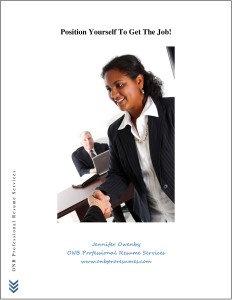 ---
"Jobseeker's Guide to Getting the Job Offer"
What you do before, during, and after the job interview can significantly affect whether you are offered the job. This guide is designed to help you maximize your chances of being offered the job you want.
Only $1.99