The purpose of the self-assessment is to help your manager understand your perspective concerning your work performance and accomplishments. When responding to questions on the self-evaluation form, look at the list of activities, projects, and accomplishments you prepared and use that information to substantiate your responses. The self-evaluation form allows you the opportunity to provide additional insight about your contributions as part of the performance review process.
Even if your manager doesn't give you a formal self-assessment to complete, reviewing your own performance is a necessary part of preparing for your review.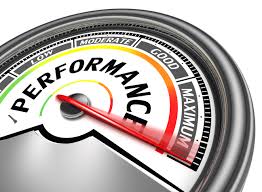 As part of your self-assessment, you should identify areas for improvement or development during the review period (i.e., the next 12 months). These may include:
•    Things you've struggled with
•    Where you'd like to expand your skills, experience, and/or expertise
•    What you need — training, coaching, mentoring, a specific course (or degrees), special assessments, job shadowing, or volunteer work
As part of this exercise, you should also prepare your goals for the upcoming year. The goals should be specific assignments to participate in, learning objectives, or aligned with ongoing or future projects.
Your goals should be S.M.A.R.T.:
•    Specific: A clearly defined outcome that you want to achieve
•    Measurable: Using numbers, specify how you will measure and track your progress towards completion
•    Achievable: You should stretch to reach the objective, but it should still be within reach
•    Realistic: Consider the available resources you have (time, money, people)
•    Time-Sensitive: Set a due date for the achievement of the goal
Another part of the assessment process may be a "peer evaluation," where your co-workers are given the opportunity to provide input on your work performance.
What To Do With This Information
Ask your manager their preference — do they want to review the information before your meeting, or should you bring it with you to the meeting?
Questions to Ask in Your Review
Here is a brief list of questions to ask in your performance review:
•    On a scale of 1 to 10, where 10 is someone about to be promoted, and 1 is someone about to be fired, what number would you rate me?
•    How are you measuring my success in this position?
•    What individual and company goals should I be focusing on?
•    What aspects of my performance stand out?
•    Which areas should I focus on for improving my performance?
•    Can you provide me with specific examples of a time when my performance did not meet your expectations? How would you prefer I had handled that situation?
You may find that your boss sees situations from a different perspective, which can help you improve your performance, even if you don't think you handled a situation poorly, to begin with. Because your boss is the person evaluating your performance, you want to make sure that your performance aligns with his or her expectations. If you disagree with the criticism, don't get into an argument with your boss about it. Instead, think about what you are hearing. In particular, if you are surprised by what is brought up, take the time to think through the situation instead of responding defensively during the performance review.
Remember that "perception is reality" when it comes to your performance. Determine whether this issue is something that could put your job in jeopardy or put a promotion and/or raise at risk. Ask your boss, "What can I do to improve this situation going forward?"
If you're located in the U.S., click here to schedule your free strategy session today! 
Jennifer Owenby offers her combined expertise as a recruiter along with training as a professional resume writer. Please visit ONB Professional Resumes and LinkedIn Services for additional information and scheduling an appointment.