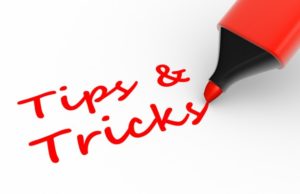 Not sure how to write a strong cover letter? These tips will guide you through it.
Don't just repeat information from your résumé in your cover letter — give the reader a reason to read the cover letter. Focus on the reasons why you're a fit for this specific position.
Address the cover letter to a specific person, not "To Whom It May Concern." Ten or fifteen years ago it was very difficult to find a hiring manager's name. Today, with Google, LinkedIn, and company websites, you should be able to secure the specific individual's name and job title with a quick search (and maybe one follow-up phone call).
Make sure the cover letter is "employer-focused," not "you-focused." It's not about what you want — it's about how you can add value to the prospective employer.
Show — don't tell! Just like on the résumé, don't use clichés to describe yourself and your work — let your accomplishments do the talking. Instead of saying "results-oriented," showcase the results you've achieved! Use specific dollar amounts, percentages, and other numbers to quantify your accomplishments.
The cover letter is an opportunity to bring attention to older experience on your résumé that is relevant for the job you're seeking, but that may not be easily found.
You can also use the cover letter to highlight work experience that would substitute for education requested in a job posting — or highlight training and classes that have prepared you for the work being done.
Don't include your photo on your cover letter. It doesn't belong on your résumé either. But you absolutely need a great photo on your LinkedIn profile!
Stand out! Don't just apply online for a position. Your cover letter and résumé may never make it out of the ATS software. If you apply online, follow-up with a hard copy of the résumé and cover letter — either mailed or dropped off to the company — or email an e-note and résumé to the hiring manager.
If you're located in the U.S. or Canada,  click here to schedule your free strategy session today!