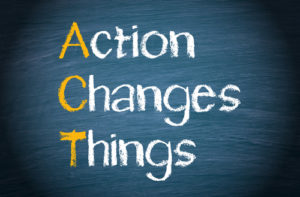 When you haven't looked for a job in a while, a job search can be intimidating. One of the biggest things to consider is how much the job search has changed since the last time you looked for a new job. If it's been five years, 10 years — or more — since your last job search, there are some things you need to know to conduct a modern job search. Job search methods have changed dramatically, especially in recent years.
Think about how much your life has changed in the past few years. Remember what your life was like the last time you searched for a job. If it was 10 years ago, flip phones were the rage. The iPhone wasn't even introduced until June 2007. Google started working on the self-driving car in 2009. If you think back to how much has changed in your life since the last time you looked for a new job, it's no wonder that the job search has changed as well.
Whatever your reason for making a change now, you will find lots of conflicting advice online about résumés and the job search. Some articles will tell you that the résumé is dead and Google or LinkedIn are the "new résumé." That's not entirely true. The vast majority of recruiters and hiring managers still rely on résumés in the hiring process.
And from the jobseeker's perspective, the work you do with a professional résumé writer to develop the résumé is instrumental in identifying the value you have to offer to a prospective employer and coming up with the content that will populate your LinkedIn profile. So you probably need a résumé and a LinkedIn profile or some other type of online presence.
Speaking of LinkedIn, it can be an important job search tool, helping you be found online by recruiters and hiring managers looking for someone with your specific skills and experience. A "complete" LinkedIn profile — that includes a current photo, targeted Headline, succinct Profile, and full content in the Experience, Education, and Skills sections — is important. But it doesn't replace the résumé.
Résumés themselves have changed. The old "objective" statement at the top of the résumé has been replaced with an "executive summary" or "qualifications profile" that immediately showcases who you are and what you have to offer a prospective employer. Objective statements were about what you wanted; the new summary is about what you can do for the employer.
The days of the "generic" résumé are also gone. Instead, your résumé must be specifically targeted. A résumé that is not tailored towards a specific type of position is a "career obituary" and tells the story of the past — not the potential you have to offer to a prospective employer and how your specific experience, education, and skills can benefit the company or organization.
An interview-winning résumé spells out the specific value that you have to offer the prospective employer without including additional, irrelevant experience. To create such a document, it is important to understand the specific needs of that particular role — and, in many cases, tailoring the résumé for the needs of a specific company.
With this in mind, it is important for you to identify a specific job title that you are pursuing, and even more helpful to collect 3-5 job postings for this type of position, even if these job postings are no longer active and even if you do not wish to apply to this specific company. Being able to incorporate relevant keywords while describing current and past work experience is one way to demonstrate value to a prospective employer. An analysis of relevant job postings helps make this possible.
If you enjoyed the post, please click the thumbs up icon above and let me know!
Download this free EBook and learn how to negotiate your salary!
If you're located in the U.S. or Canada, click here to schedule your free strategy session today!  
Jennifer Owenby offers her combined expertise as a recruiter along with training as a professional resume writer. Please visit ONB Professional Resumes and LinkedIn Services for additional information and scheduling an appointment.