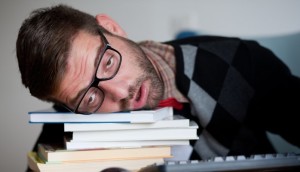 While working as a recruiter I reviewed resumes in the afternoon, and I hate to admit it, but I would get terribly sleepy staring at boring documents.
This is how it went: open email, view resume in 6 seconds, delete, open email, view resume in 6 seconds, delete, open email, review resume, move it into "call" folder, open email, view resume, delete, open…
You get the idea. 85% of resumes did NOT show they were qualified for the position applied for! An enormous number were overlooked. Here's the sad part. I bet a lot of the applicants were good candidates but had a bad resume. A bad resume can end your career before it gets started.
Here are a few things to consider that will give you the advantage you need:
Understand that your resume is a marketing snapshot or better yet, a movie trailer. Think about the last time you watched a fantastic movie trailer on TV. What happened? You were so intrigued by the quick snippets of information you were itching to see more. That is exactly what your resume is supposed to do.
With the competition a one size fits all resume does not work. Look at your job posting and identify what problem(s) the company needs to be solved, what experience are they looking for? Do you have those qualifications? If you do, then they need to be presented loud and clear on your resume. Don't make a company search for the information located on page two. If it is not shown quickly, the recruiter will move on.
Drop the objective and write a one or two line pitch about who you are. Do you streamline processes that boost the bottom line? Have you increased company profit? Decreased costs? Are you a leader? Organizer? Who are you? This is not the easiest thing to wrap up into a few strong sentences, so think about the job posting and what the company needs. If you fit the description, let them know.
As a professional resume writer, I see a large amount of resumes with only job duties listed. I ask people how long they have been searching for work, and the majority of the time they have applied for multiple opportunities with no response. I explain I do not write a resume just listing their job responsibilities. It is highly ineffective. I dig deeper with my clients and then write a focused and accomplishment-based resume. What are the results you ask? My clients are reporting back being called for interviews in as little as 48 hours and beginning a new job in 4-6 weeks. No more unemployment checks, no more fear they cannot pay the mortgage, no more self-loathing, but a new beginning and hope.
Click here to schedule your free strategy session today!  
Jennifer Owenby offers her combined expertise as a recruiter along with training as a professional resume writer. Please visit ONB Professional Resume Services for additional information and scheduling an appointment. Also visit here for LinkedIn Profile Services.