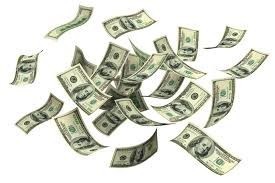 If you're getting a job offer — and salary discussions usually don't happen unless you're a serious candidate — negotiation is an expected part of the process.
What's the worst that can happen? You may not get all that you're asking for. You may only get some — but that's more than you started with. It's rare (extremely rare!) that a job offer would be rescinded simply because you ask for more money.
Have a positive attitude about salary negotiations. Negotiation is basically a process which could benefit both parties. Understand your needs and those of the company. It is possible to reach a win/win solution. Don't be aggressive or demanding when negotiating salary or a raise. Keep your tone friendly, civil and respectful.
Negotiating a higher starting offer initially can make a big difference in your pay over the long-term. In addition to getting more cash up front, your annual raises will also be based off a higher starting salary.
Let's say you accept an offer of $30,000 for a job and are given annual pay increases of 3 percent. After five years, you'll be making $33,765. On the other hand, if you negotiate a starting pay of $33,000 (a 10 percent increase), after five years, your pay will be $37,142. The individual who started at $30,000 made $159,274 during those five years; the person who negotiated a starting salary of $33,000 made $175,191 — a difference of $15,917.
Research
When you're buying any major item (house, car, flat screen television), it's important to do your homework and find out the value of the item. It's also important to do your homework when negotiating a salary or a raise.
Research the salary for your position, level of experience, and industry. In addition to online salary sites, you can gather information from your professional or trade association.
Research the prospective employer and its salary structure. If possible, talk to current or former employees. Alumni of your college or university who hold similar positions or who are employed by the same company may provide you with useful information. (LinkedIn can be an excellent source of contacts for this.)
One of the easiest ways to find out salary information is online. There are websites that offer solid salary information, including:
Salary.com
Payscale.com
Glassdoor.com
http://www.glassdoor.com/index.htm
The Riley Guide Salary Guides & Guidance
http://www.rileyguide.com/salguides.html
SalaryExpert.com
Bureau of Labor and Statistics (Wage Data by Area and Occupation)
http://www.bls.gov/bls/blswage.htm
Occupational Outlook Handbook (Earnings)
U.S. Office of Personnel Management Salaries & Wages
http://www.opm.gov/oca/12tables/index.asp
JobSmart Salary Surveys
http://jobstar.org/tools/salary/index.php
CareerOneStop Salary and Benefits Information
http://www.careeronestop.org/SalariesBenefits/SalariesBenefits.aspx
National Association of College and Employers
(Annual summary of employment outlook and starting salaries for new graduates)
http://www.naceweb.org/home.aspx
Robert Half International Salary Guides (accounting, finance, financial services, technology, legal, creative positions, administrative jobs)
http://www.rhi.com/salaryguides
You can also do a Google search for "average salary for (job title)." This can sometimes lead you to more specific salary data for a profession.
Want more information concerning salary negotiation? Download my free EBook today at https://onbproresume.com/free/
If you enjoyed the post, please click the thumbs up icon above and let me know!
If you're located in the U.S. or Canada,  click here to schedule your free strategy session today!  
Jennifer Owenby offers her combined expertise as a recruiter along with training as a professional resume writer. Please visit ONB Professional Resumes and LinkedIn Services for additional information and scheduling an appointment.