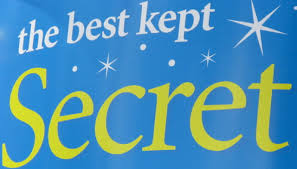 It's the holiday season, and I like the majority of you sat down to an amazing meal with my family and shopped like crazy the rest of the weekend. It was wonderful to have a few days to relax.
This time of year is about family and friends as it should be. The interesting piece, though, companies aren't taking a break. In fact, it's the exact opposite. It's the best time of year to apply for a job! And, the hiring process is typically shorter than any other time of year.
I think I heard a few people groan. Just one more thing to do, one more item added to the list, and how in the world are you going to accomplish a job search and applications while basting a turkey, feeding the kids, putting up the tree, laundry, groceries, and everything else that occurs during the holidays?
Don't despair and remember you're not in this alone.
Is your LinkedIn ready? I've mentioned it before, but a staggering 97% of hiring managers fill positions directly from LinkedIn. And, I don't mean to offend anyone, but a great professional photo with a friendly smile will open doors for you. If you have a picture of your pet with a Santa hat, I highly recommend you change it.
Connect, connect, connect. You can connect with new people on LinkedIn just by spending approximately 15 minutes a day. When you need a break from cooking and shopping, hop on the computer and reach out to others in your industry.
Apply online for three solid jobs a day. This can be added to your schedule instead of watching a sitcom or reading a novel. Once you've applied online, the next application will come easier, just don't forget, if your resume isn't ATS friendly the system will kick it out, and you will never know the difference.
It's the season to mingle so make yourself some networking business cards for parties. When you meet someone, hand them your card that will include your name, profession, and contact information. I don't recommend walking around simply handing them out to everyone, but take a few minutes to make connections. People are more willing to help when there are friendly smiles and warm personalities involved.
Is your resume ready? Is it accomplishment focused and can you answer the hiring manager's questions within 6 seconds? If not, hire a professional resume writer to take the stress off you.
Just to clarify, a professional resume writer is different than someone listing your job duties. We are trained to format your resume for the ATS system as well as any other avenue of submission. As a former recruiter, I offer not only the insight of a hiring manager but also a trained professional resume writer. I've worked both sides and offer over eight years of industry experience.
One of the best things I learned in martial arts was to use the opponent's weight to my advantage. Use the holiday season to your advantage. Companies are hiring now, and they need to fill a need before the year ends, so they aren't wasting time.
One last thing. ALL EBooks on my site are on sale for $1.99! Grab them while you can. Just click here.
If you're located in the U.S. or Canada, click here to schedule your free strategy session today!
Jennifer Owenby offers her combined expertise as a recruiter along with training as a professional resume writer. Please visit ONB Professional Resumes and LinkedIn Services for additional information and scheduling an appointment.