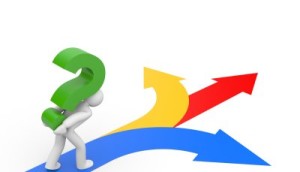 I've read some fantastic articles concerning what we would tell our younger self and possibly do differently in life. After taking some time to reflect I identified my frustration during those years and my career path, but it was more than that. I realized that I had lost my goals completely.
I was a single mother of two for almost ten years, and it was the hardest job I ever had. I was consumed with day-to-day living, food on the table, and shoes for the kids; I lost my way concerning a career path. I worked two jobs, and there just wasn't enough time and energy left for what I wanted. Even if I had figured it out, I needed guidance. I needed someone to believe in me and give me a boost in the right direction.
I realize many of us choose a career due to an experience or experiences in our lives. It took additional time for me to find my career path, but when I did, I could see where my passion for helping others stemmed from. My passion is to help others land a great job, advance their careers, earn more money, and be happy. I struggled with all of those things and needed someone during those years in my life to give me hope and stable direction.
I needed to see myself in a different light, be presented as a capable and intelligent person who could do an excellent job. Eventually, I did land the right job that led me to my own business. I now have the ability and training to help people where I struggled. We all realize that if you are not happy with your job it affects every aspect of your life including finances, health, and relationships.
In a nutshell, I would have told my younger self these things:
Your work experience is just as important as your education.
It is okay to focus on a career even while you have a family.
You can research a career, but it is when you are getting your feet wet that you gain valuable understanding and your passion lines up.
Reach out for guidance and help from a professional. This will help you streamline the process, gain clarity, increase your income, and reduce your job search time drastically, allowing you to reach your goals sooner.
Writing accomplishment based resumes is not just about words on a page, it is about bringing an individual to life on paper. This moves beyond listing job duties. This is about connecting people with the right job and right company. It is about boosting someone above the competition and preparing them for an interview through the process. A good resume is about bringing someone's best self up front and center stage and finally being recognized for their talents and abilities. The right resume can change your life.
If you are in the same position, I was years ago, and you are ready to make a change schedule your free strategy session with me today and let's make a difference together.